Contact Us
Contacting us is as simple as filling in all the fields below and clicking the Send button.
Or Simply send an email to enquiries@islandselfcatering.co.uk.
Our Postal Address
Michael & Brenda McDonald,
"Springston"
58 Kirk Brae, Cults,
Aberdeen, AB15 9QQ,
Scotland.

Tel: +44 (0) 1224 867 184
Mob: +44 (0)7803016972
Other Accommodation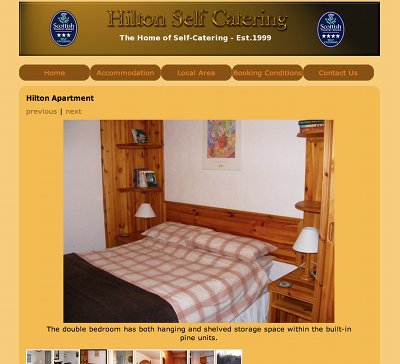 We provide other self catering accommodation currently in Aberdeen, Scotland. For more information, please visit our other site : www.hiltonselfcatering.co.uk
Is My Information Safe?
Please note that any personal details collected via our site, such as email addresses, will only be used for the purpose of getting in touch with you as appropriate.
Under no circumstances will any such details be passed on to third-party organisations or will we send unsolicited email to you as a result of using our contact us page.